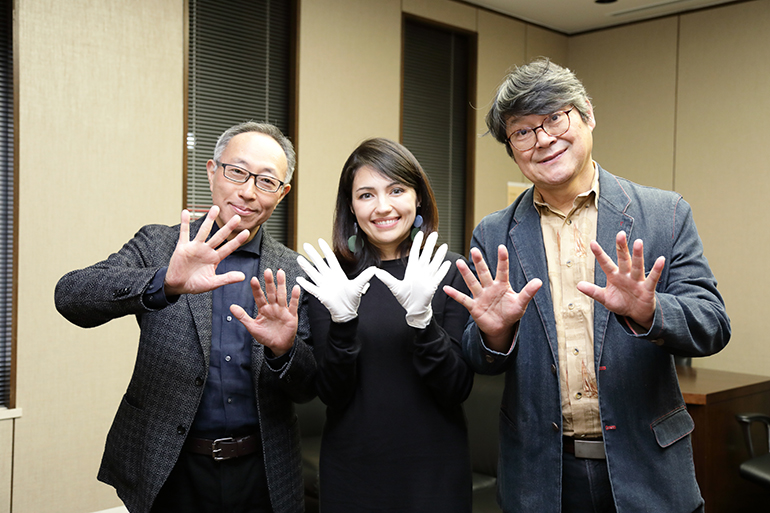 The instructors – from left to right, Kenji Tsuchino, Erika Colon and Tetsuya Izaki.
The TOKYO White Hands Chorus is made up of a "sign section" of hearing-impaired children, and a "vocal section" of visually-impaired children, who come together to express music in their own way. Children with varying types and degrees of disability communicate with and help each other, offering a vision of how society can come to accept individual differences as strengths.
In the first part of this report, we covered a joint rehearsal in the run-up to the "El Sistema Festival 2018 Gala Concert" taking place at Tokyo Metropolitan Theatre. This time, we present an interview with the instructors – a soprano singer Erika Colon, Japanese Theater of the Deaf's Tetsuya Izaki, and music therapist/vocalist Kenji Tsuchino.
What is the El Sistema Festival 2018 Gala Concert?
——Can you tell us a bit about the structure of the concert on the 1st of December?
Erika Colon It's divided in two, with the first part featuring performances by children's orchestras from Soma (Fukushima), Otsuchi (Iwate) and Komagane (Nagano). In particular, the Soma and Otsuchi orchestras' activities have been at the heart of El Sistema Japan's work, since it was established following the 2011 Tohoku Earthquake. Komagane Children's Orchestra was only started last year, and this will be their debut performance. The second part of the concert will feature The TOKYO White Hands Chorus, as well as a performance by Lara Somos, a White Hand Chorus group from Venezuela who also appeared at last year's event. Lara Somos is a vocal ensemble which includes visually-impaired and autistic members.
——What kind of song will The TOKYO White Hands Chorus perform?
Erika Colon: The plan is for them to perform "Furusato no Sora" (Hometown Sky) and "Edelweiss" in Japanese, as well as three other songs in other languages (including Spanish) alongside Lara Somos.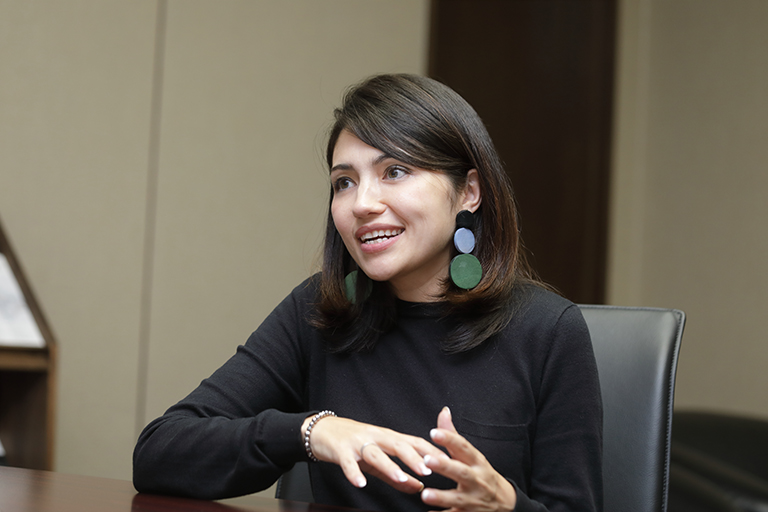 The arepas that Erika handed out before the joint practice feature in a Venezuelan song the children were rehearsing. Erika thinks it's important, when communicating the meaning of the lyrics, to use sensory experience.
——How are rehearsals organised?
Erika Colon The "sign section" expresses the words through shuka* "signed singing" using their hands and bodies. First we go over the deeper meaning of the lyrics, then we discuss in sign language with the children about how they want to express the meaning physically, and start to put the choreography together. We spend a lot of time hammering out that initial plan.
*Shuka"singed singing" : A performance that expresses the world of song through gesture. Children unable to sing wear white gloves and participate in music through signing.
——So the children also take an active part in thinking up how to express the lyrics?
Tetsuya Izaki  Yes. There are lots of different ways the lyrics could be expressed, so we ask the children what kind of ideas they've formed, and choose the movements they think work best.
——Is that the same for the Spanish song from today's rehearsal?
Erika Colon  For the Spanish song, we taught the "signed song" as it was created by people in Venezuela. The sign section performed a Venezuelan song at last year's concert, and despite the difference in language and culture, through expressing music together, it was like the world was all connected for a moment. After that, the children told us they definitely wanted to do a song from Venezuela again this year.
We want them to learn about roles and responsibilities by using their strengths.
——When instructing the children, what sort of things do you have to be careful about?
Kenji Tsuchino   I instruct the vocal section, and with vocals, your body itself is like your musical instrument, so I try to get the children to be more aware of their own bodies. When it comes to visually-impaired children, as they can't see their surroundings, they have a tendency to assume a forward-leaning posture. It's also important to create a self-affirming space where children feel comfortable using their voices and expressing themselves. From there, it's all about teaching them how to use their tongue and lips to project their voice. I also get them to imagine that they are singing to someone, rather than just singing for themselves.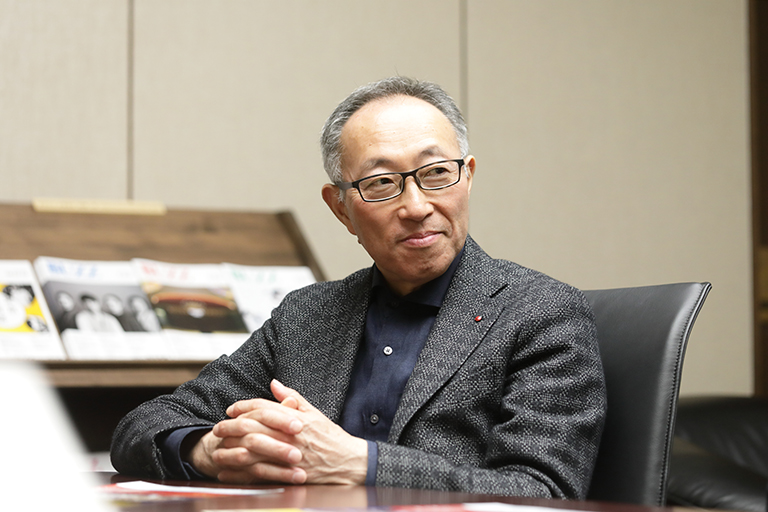 The vocal section instructor, Mr. Tsuchino, has the children focus on their posture. Apparently some families comment on how their child's posture has improved even at home.
Erika Colon At the foundation of what we do is a focus on letting the children enjoy themselves, and providing them with a sense of belonging. Another aspect is making each child know they are an integral part of the whole, with their own role and responsibilities. Everyone has their own strengths. For example, we might want the hearing children to listen carefully to the start of the music so they can lead the other children, while we may ask children who can speak to act as a communication bridge between the others.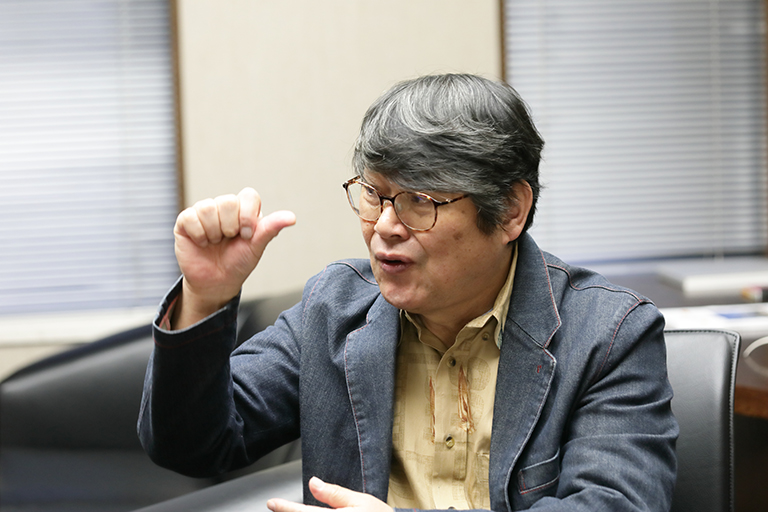 Mr. Izaki: "I want them to practise to perfection, to better communicate how wonderful sign language and signed singing is".
What The TOKYO White Hands Chorus hopes to achieve.
——What would you say are the aims of The TOKYO White Hands Chorus?
Erika Colon El Sistema's founding aim is to create a society where all people can live and work together. In Japan, there aren't many opportunities for children with different disabilities to meet each other. However, we have this wonderful language – sign language – which allows the non-visual medium of music to be made visible. The hearing-impaired children can also help guide the other children. If we all play our part, to create a society where we accept and help one another, I think that would be an ideal expression of humanity. That's the kind of activity we're aiming for.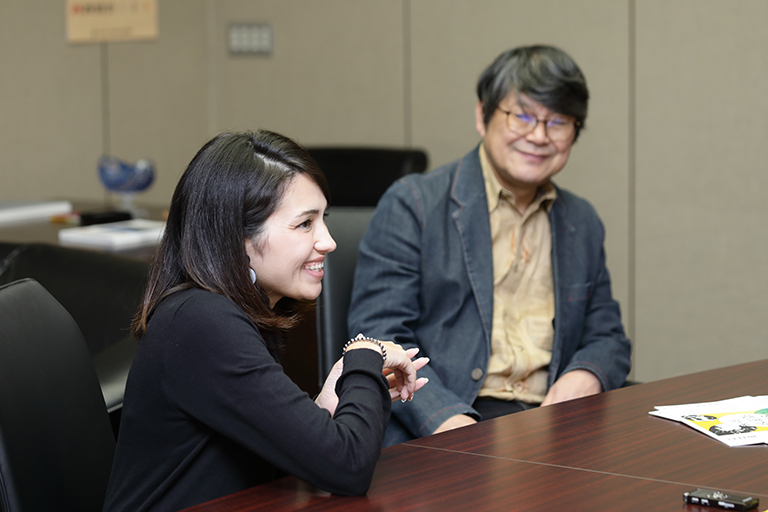 You can see the mutual trust between the instructors from the way they communicate.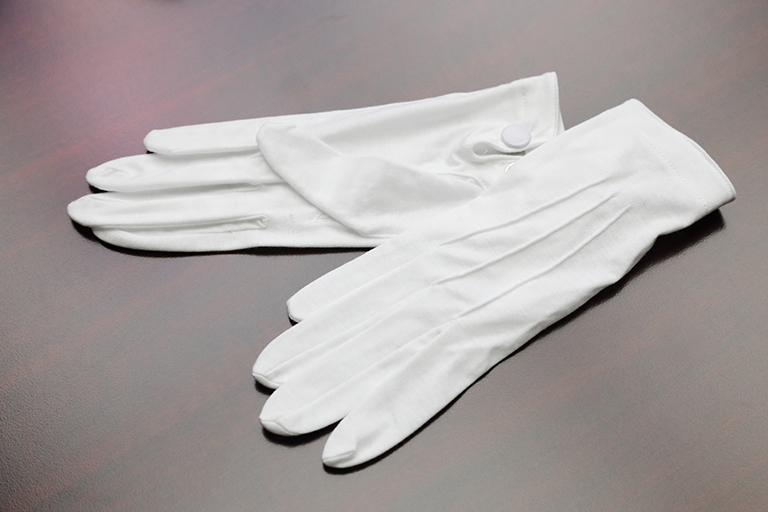 These white gloves are the symbol of the sign section. Through a project by TV show Wafu Sohonke, The TOKYO White Hands Chorus' gloves are handmade in Kagawa Prefecture – the centre of Japan's glove industry – by Emoto Tebukuro, a company that uses the same patterns used 100 years ago(Taisho era).
——Finally, what are your expectations for the concert on the 1st December?
Kenji Tsuchino  This is the first ever performance by the vocal section, so I'd like them to feel the experience with their whole selves. I want them to really be aware of who and where they are when they stand on that stage.
Erika Colon  I think there are a lot of people who carry prejudices, and may underestimate what children with and without disabilities are capable of when they work together. I'm looking forward to seeing the children confound those expectations.
Tetsuya Izaki  I want them to give a magnificent performance. I want them to dispel preconceptions about what children with hearing impairments can do. I'm happy they have the chance to do that, and show what they are capable of.
[ Instructor Profiles ]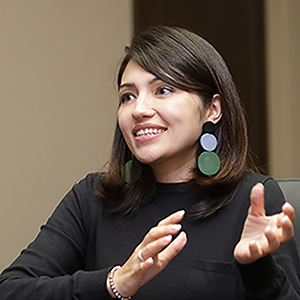 Erika Colon
Born in Venezuela, Ms. Colon studied education at the University of the Sacred Heart, Tokyo, before earning a Master's Degree with distinction at the Royal Academy of Music in London. She made her debut at Wigmore Hall the same year. As a soprano she has enjoyed an international career, appearing as a soloist at events in Europe and Japan including the Mozart Festival in Brussels, the Sacred Music Festival in Florence, and in UK-Japan 150th Anniversary Christmas Concert – Handel Messiah. While at university, she studied the research topic, "Children with hearing disabilities and music", and she has remained dedicated to this subject, holding workshops with and performing alongside people with hearing disabilities during her career.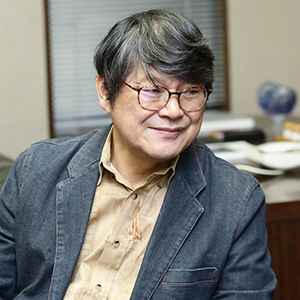 Tetsuya Izaki
Born in Saga Prefecture, Mr. Izaki attended Tokyo University of Education National School for the Deaf. In 1980 he participated in the formation of the Tokyo Deaf Theatre Circle (renamed "Japanese Theater of the Deaf" in 1981). He participated in America's National Theater of the Deaf from 1982, before returning to Japan and Japanese Theatre of the Deaf. In the 2009 film Yuzuriha – Kimi mo mata tsugi no kimi e he played the role of Mr. Okawa, secretary-general of the Japanese Federation of the Deaf. He is also an advisor to the Totto Foundation and a Totto Sign Language Classroom teacher.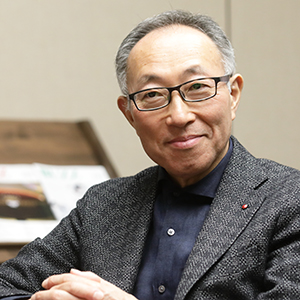 Kenji Tsuchino
Born in Tokyo, Mr. Tsuchino graduated from Kunitachi College of Music in 1978, majoring in vocal music. Since then, he has been employed at a special education school in Saitama, conducting practical research into music therapy for which he has received numerous awards. In 2009, with the assistance of the Scandinavia-Japan Sasakawa Foundation, he started the Sweden-Japan Music Exchange Foundation, organising concerts and exchanges with other music therapists at locations including Tokyo, Malmö and Nacka. He is currently a lecturer at Nihon University College of Art, a guest professor at Heisei College of Music, vice president of the Japan Music Therapy Association, a board member of the Japanese Society of Psychopathology of Expression & Arts Therapy, a member of the Japanese Federation of Musicians, and a member of the Japanese Association for Buddhist Nursing & Vihara Studies.