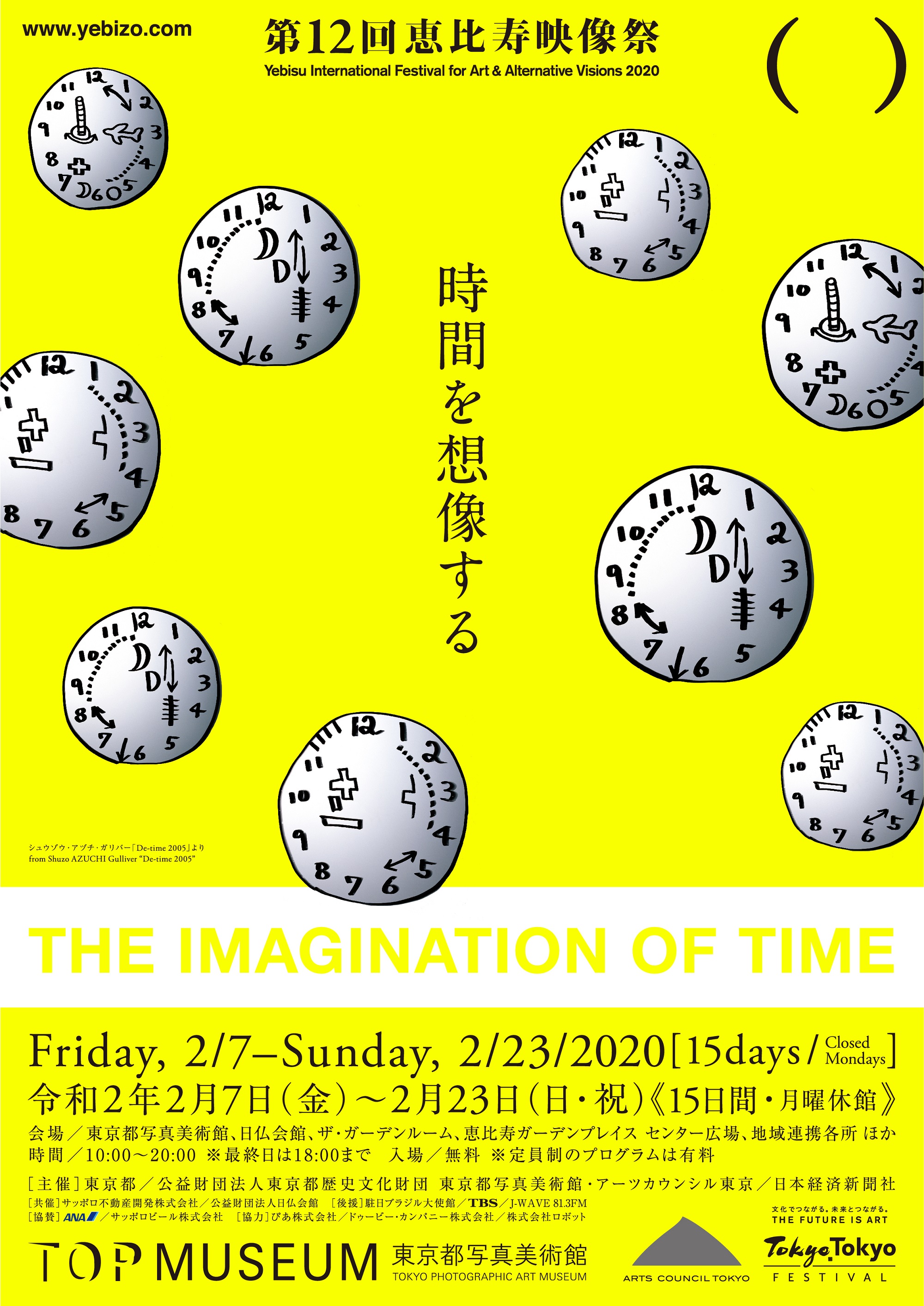 The Yebisu International Festival for Art & Alternative Visions 2020 is underway in the Ebisu area, around the Tokyo Photographic Art Museum (TOP Museum). This year, the 12th edition of the festival features 78 groups with 95 artists and guests from 17 countries and regions, and takes place over 15 days from Friday, February 7 to Sunday, February 23 (a national holiday), excluding Mondays (February 10 and 17).
The primary theme is "The Imagination of Time". Festival director and curator Hiroko Tasaka says, "We tend to think of time moving uniformly in one direction. But in film we can treat time as we wish – going backwards or shortening time, or traveling freely to the past and the future. We can also depict how time is felt by non-human things. In this festival we highlight works that explore the essence of time and consider time through various expressions."
Do not miss! Three must-see pieces
We asked the curators about programs such as screenings, live performances, symposiums and stamp rallies, in addition to the exhibited work.
| Highlight 1: Be blown away by a powerful fireworks video in a special dome! HANABIRIUM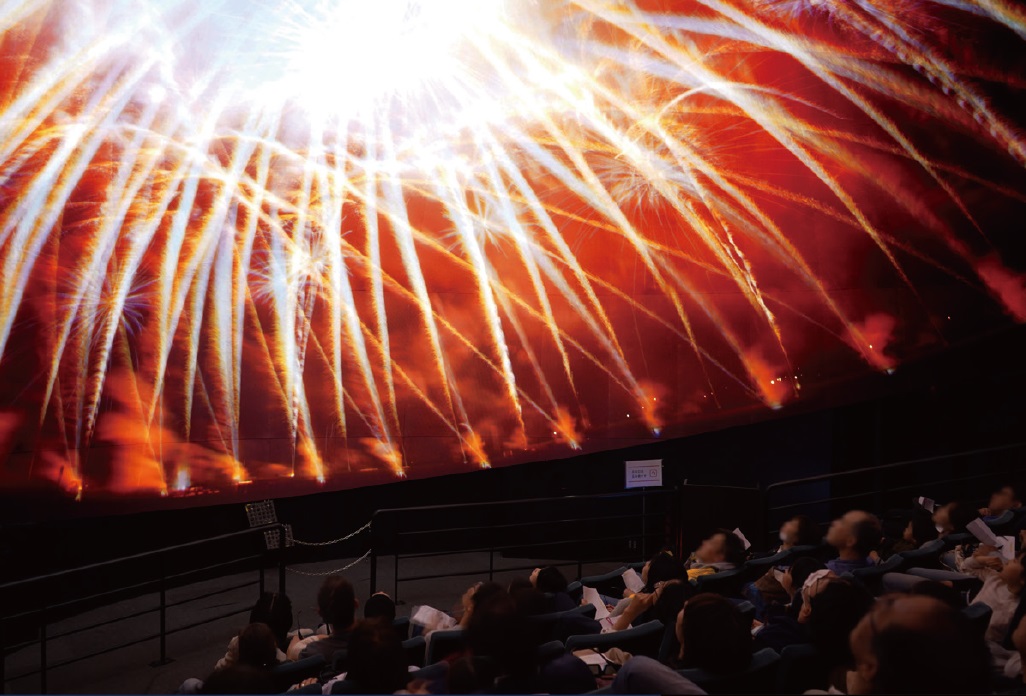 HANABIRIUM [related image] ©Marutamaya Co., Ltd
Fireworks are symbols of summer in Japan, with a history stretching more than 400 years since the Edo Period and still charming people today. The film program HANABIRIUM was produced through a combination of live filming and computer animation as an educational program for planetariums. Stories about the history and technology of fireworks are screened in an outdoor dome. The 360-degree movie is full of stunning images of exploding fireworks, including views of fireworks from the special position that only pyrotechnicians can usually see. This special screening of fireworks as though you are looking at stars is sure to be popular with children, too.
Venue Center Square of Yebisu Garden Place (admission free) 
・You can visit any time during the festival period (excluding Mondays on February 10 and 17)
・For details and timetable, click here.
|Highlight 2: Shiro Takatani (Dumb Type) – new commission, Toposcan/Tokyo
Dumb Type is an artist group known inside and outside Japan as a pioneer. Shiro Takatani is a core member of the group, and his new work Toposcan/Tokyo – the first ever commissioned by The Yebisu International Festival – piece based in the city of the title. The way the scenery of Tokyo is depicted is something you must see for yourself.
■Shiro Takatani, Toposcan/Tokyo
Venue Gallery of the Maison franco-japonaise (admission free)
・You can visit any time during the festival period (excluding Mondays on February 10 and 17)
Additionally on Sunday, February 9, Shiro Takatani, Between Nature and Technology, a short film directed by Giulio Boato that records the activities of Takatani, will be shown for the first time in Japan. After the screening, a talk event will be held featuring Takatani and Yuko Hasegawa (curator, Counselor of the Museum of Contemporary Art Tokyo, and Professor in the Tokyo University of Arts' Graduate School of Global Arts), who organized Dumb Type | Actions + Reflections, one of the current exhibitions at the Museum of Contemporary Art Tokyo. Not just the premiere of the film, but also the discussion between Takatani and Hasegawa, who has followed the activities of Dumb Type since its early days, will be intriguing.
■Takatani Shiro documentary (directed by Giulio Boato) screening & talk
Date February 9, 2020 (Sun) 18:00-20:00 (open 17:45)
Venue TOP Museum 1F Hall
Tickets ¥1,000 (advance) / ¥1,500 (at the door)
*for ticket details, click here

Giulio Boato,SHIRO TAKATANI, BETWEEN NATURE AND TECHNOLOGY, 2019 ©Idéale Audience
Other films with urban themes are also recommended, including Double layered town/Making a song to replace our positions by Haruka Komori and Natsumi Seo a 2018 project made in Rikuzentakata, Iwate, based on a story set in the Rikuzentakata of 2031. This will be screened three times during the festival in the first floor hall of the TOP Museum.
|Highlight 3: Reading time from film: The Paralympic Games, Tokyo, 1964 – Screening and lecture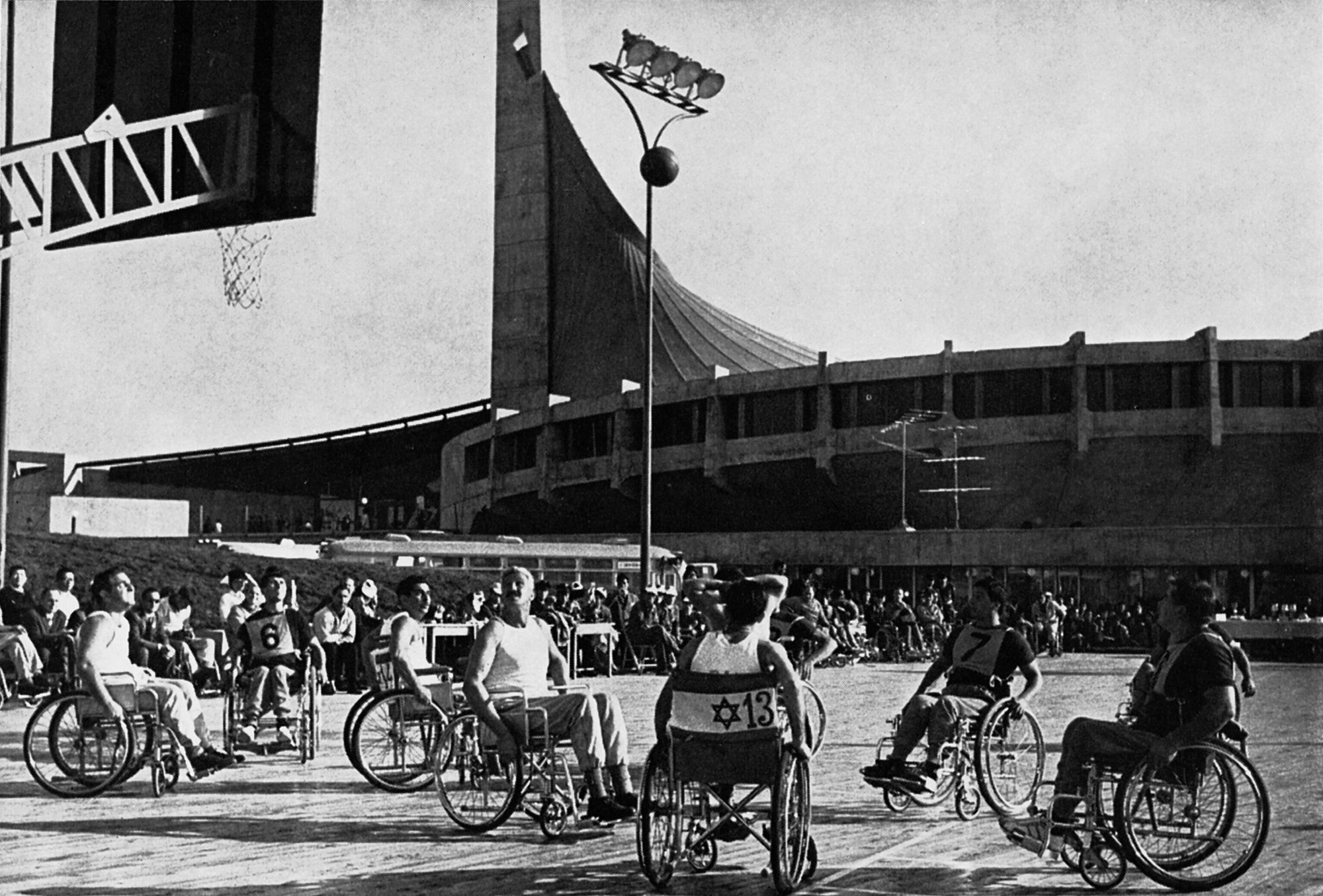 Courtesy of Japanese Para-Sports Association
The Tokyo Paralympic Games were held along with the Tokyo Olympic Games in 1964. From this event onwards, para-sports became more widely known in Japan, helping them spread. In this viewing event, participants will watch a 45-minute film describing how the games were organized and run, and afterwards discuss the history of the Olympics, and the meaning of archive films that connect the past and present.
■Rolling Back the Years. The Paralympic Games, Tokyo, 1964 – Screening and Lecture(Co-organized by the Maison franco-japonaise)
Date February 14, 2020 (Fri) 18:00-20:00 (open 17:45)
Venue Auditorium of the Maison franco-japonaise
*Entry to the symposium is free of charge, but a numbered ticket is required. Numbered tickets will be distributed starting at 5pm on the day of the symposium at the 1st floor information desk of the Maison franco-japonaise
Another piece related to sports and the Olympic Games is Freedom of Movement, an installation work by Nina Fischer and Maroan El Sani which follows the traces of Addis Abebe, the marathon runner who became the first ever African gold medalist. The piece can be seen in the 3F Exhibition Gallery of the TOP Museum.
Enjoy The Yebisu International Festival for Art & Alternative Visions more with YEBIZO MEETS
YEBIZO MEETS is a series of programs that allows the audience to enjoy, learn and experience the moving image together. It includes partnership programs with local cultural facilities, guided tours and talk events. By taking part you can get a window to a deeper understanding of the festival.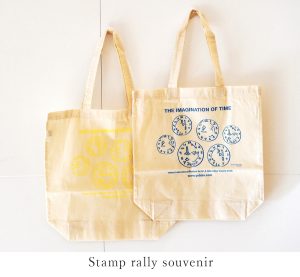 ■Partnership Program: this is not only a program of collaboration between galleries and cultural facilities in and around Ebisu, but also includes a stamp rally in which visitors who collect stamps from 5 or more venues will get an original tote bag*. You can enjoy both the festival and the town of Ebisu.
*One bag per person. The bag comes in two colors. Please understand that you may not get the color of your choice.
■Guided tour: More than just an explanation, the guided tours provide a new awareness of viewing through conversation with participants. In this year's festival, a Chinese-language tour will also be held.
■Talks & Workshops: From children to adults, anyone can take part in the workshops and get hints to further enjoy viewing the work. They include a practical lecture in art writing, in which you can learn how to verbalize abstract impressions, and a talk event with journalist Jun Hori.
| The Yebisu International Festival for Art & Alternative Visions 2020: The Imagination of Time
Dates Friday, February 7 – Sunday, February 23, 2020 [15 days/Closed Mondays on Feb. 10, 17]
Hours 10:00 – 20:00 (Closes at 18:00 on the final day, Sunday, February 23)
Venues Tokyo Photographic Art Museum, Maison franco-japonaise, The Garden Room, Center Square of Yebisu Garden Place, related cultural facilities, galleries, etc.
Admission Free (Admission will be charged for screenings and other events with limited capacity)
URL www.yebizo.com/en/
Original text: Moyo Urashima