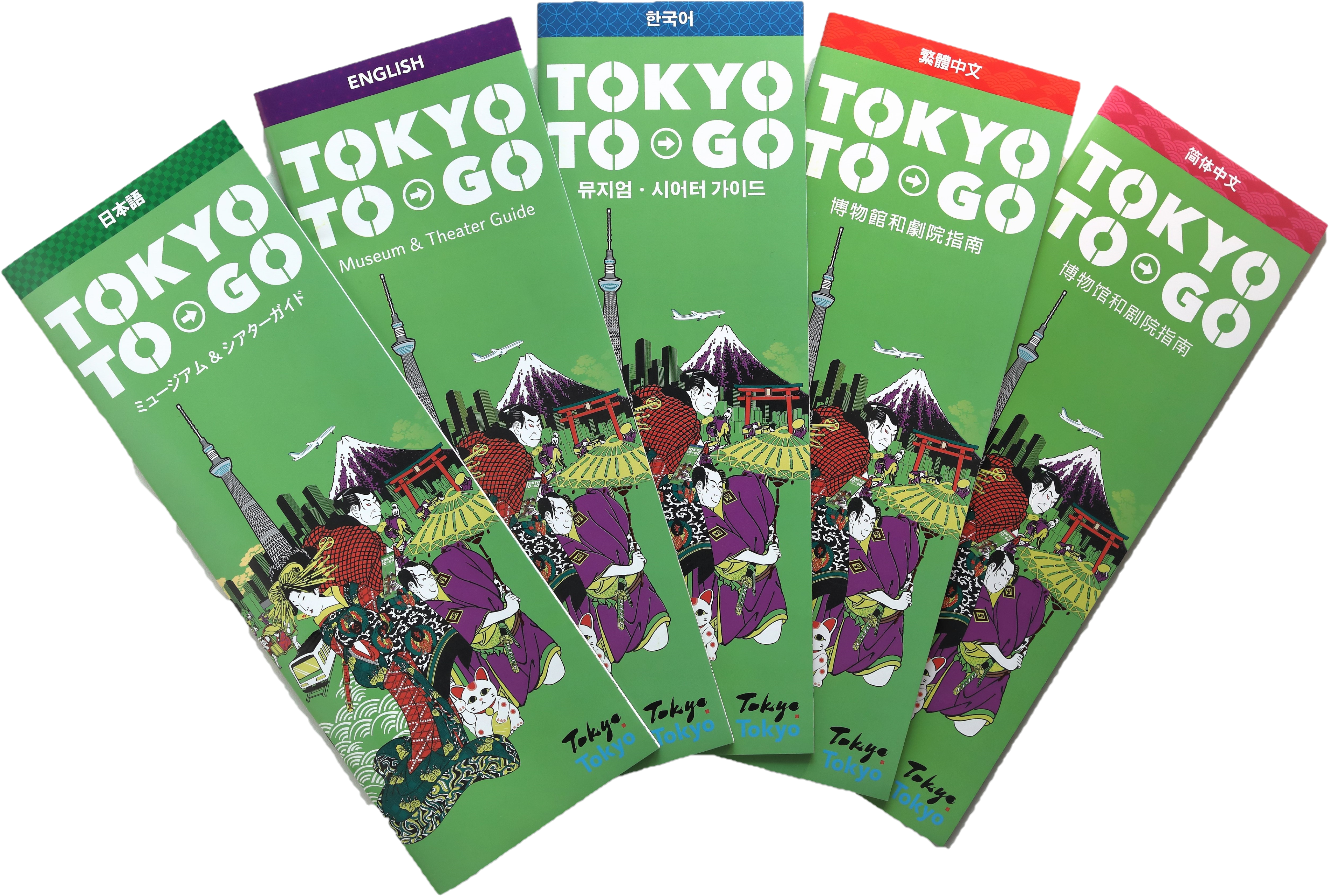 The newly-released TOKYO TO GO Museum & Theater Guide introduces nine museums, art museums, theaters and other cultural facilities run by the Tokyo Metropolitan Foundation for History and Culture.
Available for free in five languages (English, traditional and simplified Chinese, Korean, and Japanese), TOKYO TO GO introduces tourists from around the globe to some of the city's most popular cultural attractions. The guide can be found at Metropolitan cultural facilities and tourist information centers around the city, and is also available on our website for convenient access via PC or smartphone.
As ever more international tourists arrive in Tokyo, it can be easy to lose sight of the city's rich cultural, historical, and artistic heritage amid the bustling crowds and neon lights. TOKYO TO GO brings together convenient information on nine cultural facilities in one place, and provides readers with an introduction to the unique attractions at each location. You can even find some insights into Edo traditions!
Museums and theaters for every type
TOKYO TO GO includes not only basic information such as opening hours and access, but also introduces photographs of the unique features that make each cultural facility worth a visit. Foreign visitors curious about the city's history should head to the Edo-Tokyo Museum, where detailed scale models depict the city of the past, and interactive exhibits let visitors experience Edo customs and traditions.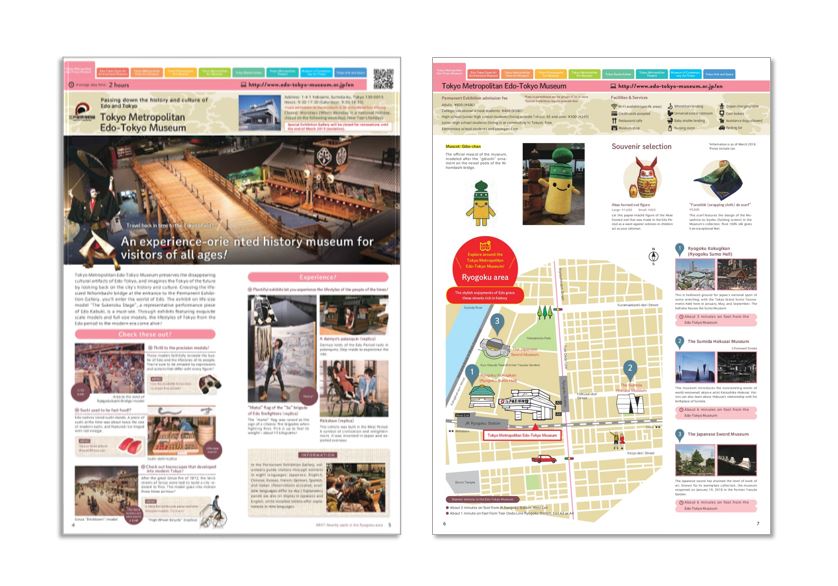 Architecture enthusiasts will certainly be attracted to the Edo-Tokyo Open Air Architectural Museum, where buildings of various styles and eras from around Tokyo have been reconstructed in one place, including a 19th-century farmhouse and early 20th-century bathhouse. TOKYO TO GO also highlights the art deco and modernist features at other iconic facilities, such as Tokyo Metropolitan Teien Art Museum and the Tokyo Bunka Kaikan.
Art lovers have a full menu of options in Tokyo, including major exhibitions at the Museum of Contemporary Art Tokyo (currently closed for renovations until late March 2019) and the sprawling Tokyo Metropolitan Art Museum in Ueno. Meanwhile, the Tokyo Metropolitan Teien Art Museum, with its beautiful garden, the Tokyo Photographic Art Museum's multimedia collection, and the Tokyo Arts and Space facility for up-and-coming artists are great options for visitors looking for something different. Finally, the grand spaces of Tokyo Bunka Kaikan and the Tokyo Metropolitan Theatre host some of the finest musical and theater performances in the city.
In addition, TOKYO TO GO includes local maps and information about parks, museums, shopping streets, and other tourist attractions near each facility, making it a one-stop source of information for outings to Ryogoku,Ueno, Ebisu, Ikebukuro, Kiyosumi-Shirakawa and other popular areas of Tokyo.
Insights into Edo culture
Even if you cannot visit every place, TOKYO TO GO is filled with plenty of interesting information. Do you sometimes wonder about how Tokyo effortlessly blends old traditions with the cutting edge, or how Japanese culture such as sushi and fireworks got started? TOKYO TO GO reveals the surprising origins of four Edo customs that still thrive today.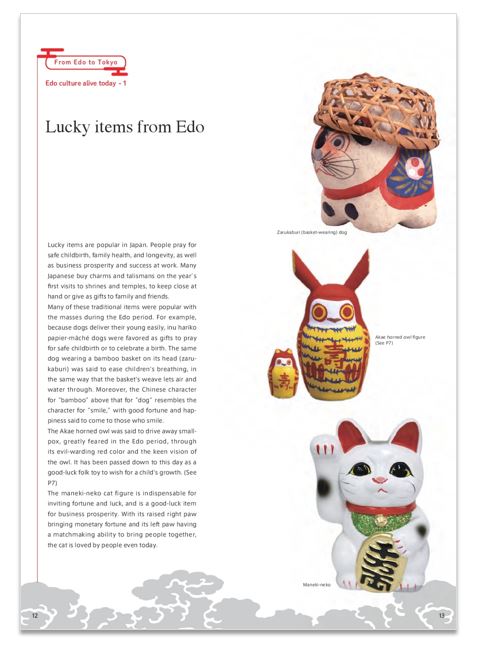 We won't say too much here, but even the most knowledgable resident of Tokyo is certain to learn something new. Pick up a copy of TOKYO TO GO and explore all the cultural and historical attractions Tokyo has to offer!
Words by Sam Holden