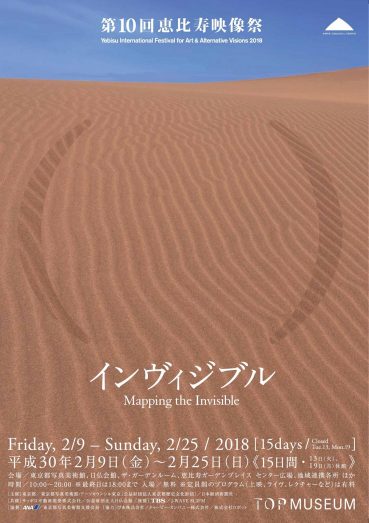 The annual Yebisu International Festival for Art & Alternative Visions is taking place around the Ebisu area, with Tokyo Photographic Art Museum as its main venue. Marking this special 10th anniversary of the festival, 94 groups comprising 118 artists from 25 countries and regions will participate in programs over fifteen days, between February 9 Fri. and 25 Sun. (excluding 13 Tue. and 19 Mon.).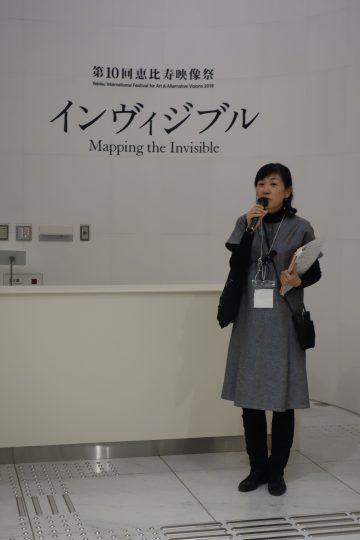 TASAKA Hiroko,  The 10th Festival Director
What meaning lies behind this year's theme, "Mapping the Invisible"? According to the festival's director, TASAKA Hiroko, "Projected images illuminate the world with light, while at the same time bringing the unseen, hidden aspects of the everyday to the surface. The festival will present a range of exhibits and screening events with this unseen, "invisible" aspect of visual expression as their theme."
To help you better understand the meaning behind this "invisible" aspect of visual art, from the festival's extensive program we have highlighted a few of the artists of note and recommended contents here.
Guided Tours
For first-timers, and those who want a deeper understanding of the artworks or the festival's theme, we recommend the free guided tour. English language tours are also available. Times and details can be found here.
Considering the possibilities of visual experience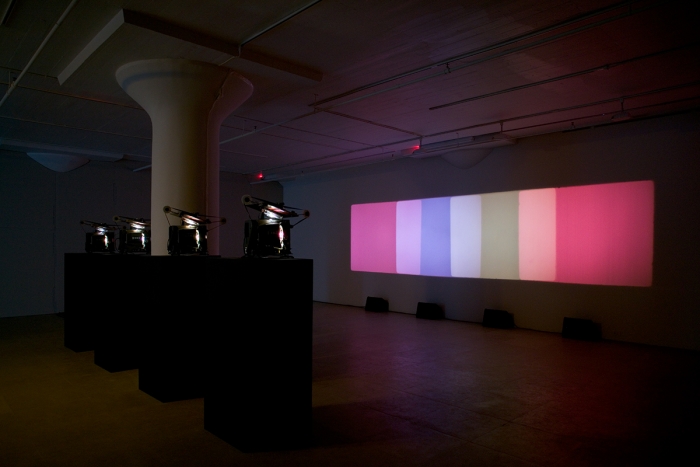 Paul Sharits 《Shutter Interface》1975
At this year's festival, the most important work by the leading figure in the structural film movement, Paul Sharits (USA), Shutter Inferface, a four-screen 16mm film installation, will be exhibited in Japan for the first time. There will also be a film exhibit in the new 8K format used for the Winter Olympics in Pyeongchang, a symposium, a collection of work on 16mm film by leading figure in Japanese underground filmmaking Michio Okabe, and other works and programs that will make the viewer consider the possibilities of visual experience, through a variety of visual media.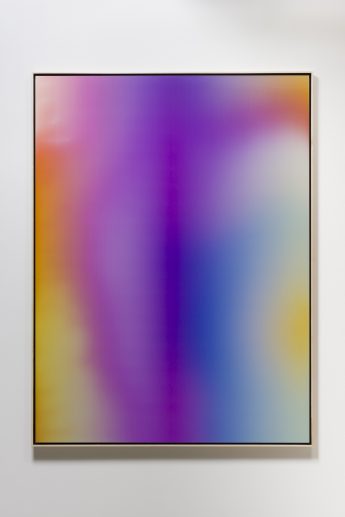 Rafaël Rozendaal 《Into Time 15 05 02》2015
© Rafaël Rozendaal   Photo: Ken Kato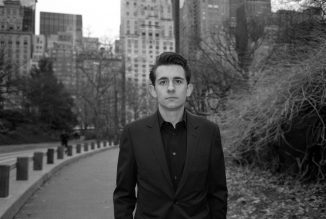 Rafaël Rozendaal
Of particular note in this year's program is Dutch artist Rafaël Rozendaal, who is known for using the internet as his creative space. There will be a display of his  lenticular paintings, which move and change depending on the angle they are viewed from. He will also appear for the lounge talk taking place on the second floor of the museum on February 12th (Monday). These talks are a rare opportunity to hear directly from the featured artists, so be sure to check the event program for what's going on.
Many works featured in Japan and Asia for the first time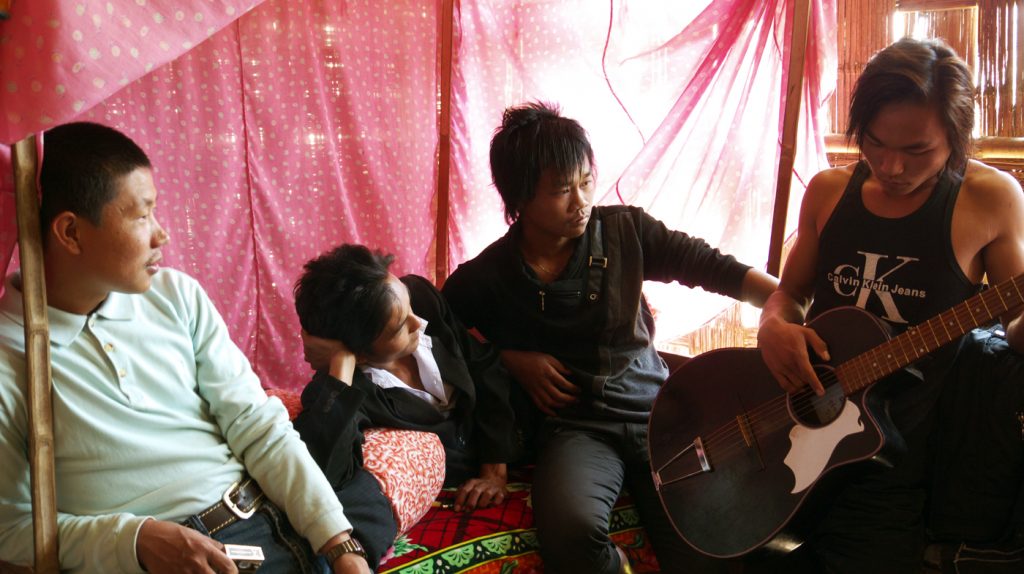 Midi Z 《Return to Burma》2011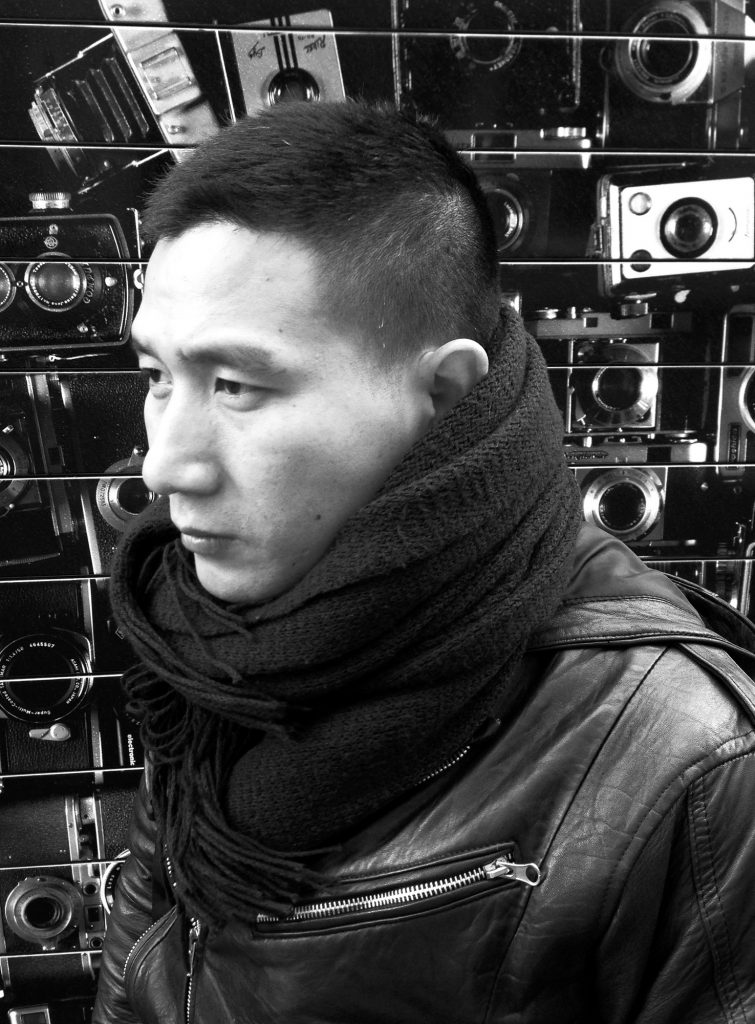 Midi Z
The festival screening program includes many works that have never been shown in Japan or elsewhere in Asia before. A full-length feature by cutting-edge film director Midi Z (Myanmar/Taiwan) depicting his homeland, Myanmar, will be make its Japan debut. Shown alongside a related shorter work, it enables the viewer to retrace Midi Z's life and witness the challenges posed by unseen borders, and the realities of life as one of Myanmar's labourers.
As part of programs organised in cooperation with up-and-coming international film festivals there will be a number of other Japan premieres, including a collection of short works from Myanmar's Wathann Film Festival, and selected films from Canada's Rendezvous with Madness Film Festival. There will also be a special screening of work by Japanese video art and experimental cinema pioneer Mako Idemitsu, focusing on Japan in the years 1960-70.
Off-site Project at Center Square of Yebisu Garden Place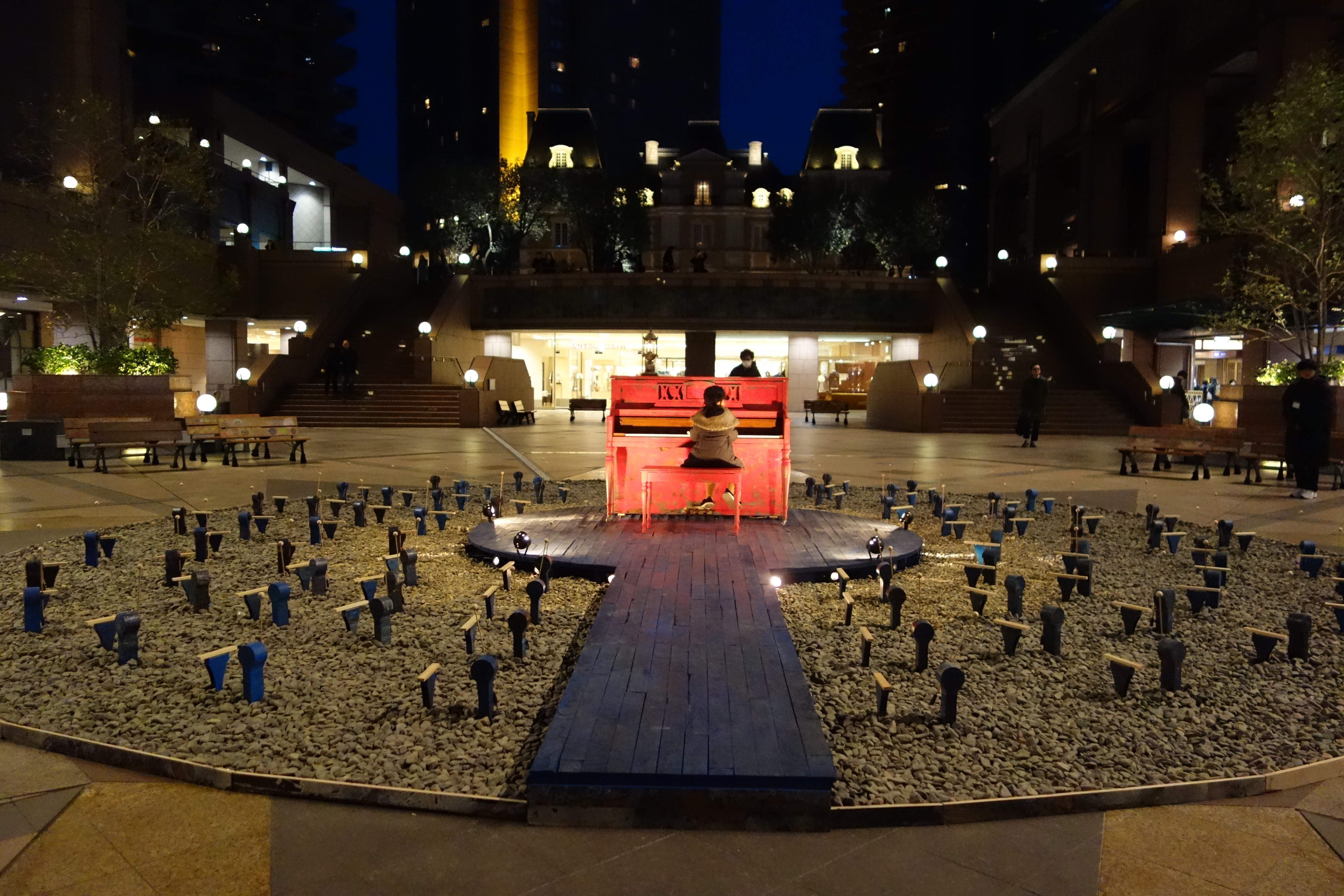 invisible designs lab. 《Medium》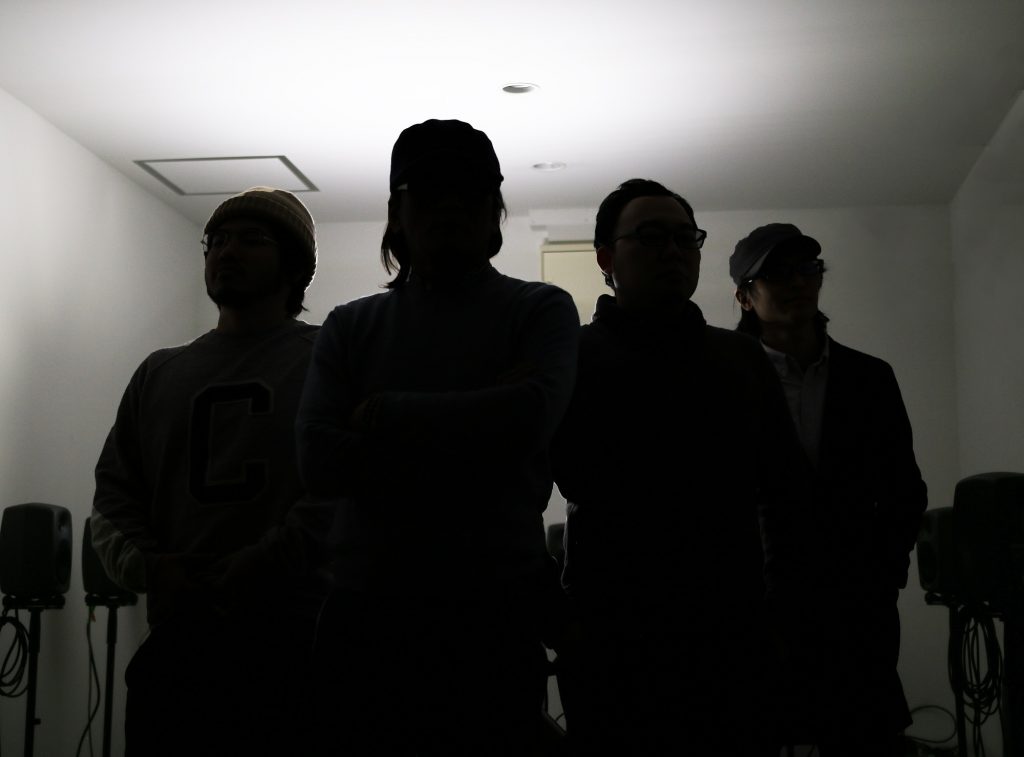 invisible designs lab.
Center Square of Yebisu Garden Place will play host to a "Telepathy phenomenon device" called Medium by invisible designs lab., an artistic group who work to transform "sound" and "ideas" into something visible. To find out what it's all about, please stop by and see it with your own eyes.
This 10th anniversary of the festival will also include experimental live sessions with passionate artists, lounge talks with invited creators, symposiums, and many more programs we haven't mentioned here. During the festival, the Tokyo Photographic Art Museum's 1st Floor studio will become the Festival Salon, featuring not only information about the festival, but also about Partnership programs in the Ebisu area. Aside from a few set programs, everything is free to view, so please check details on the official website and come to see what's on offer.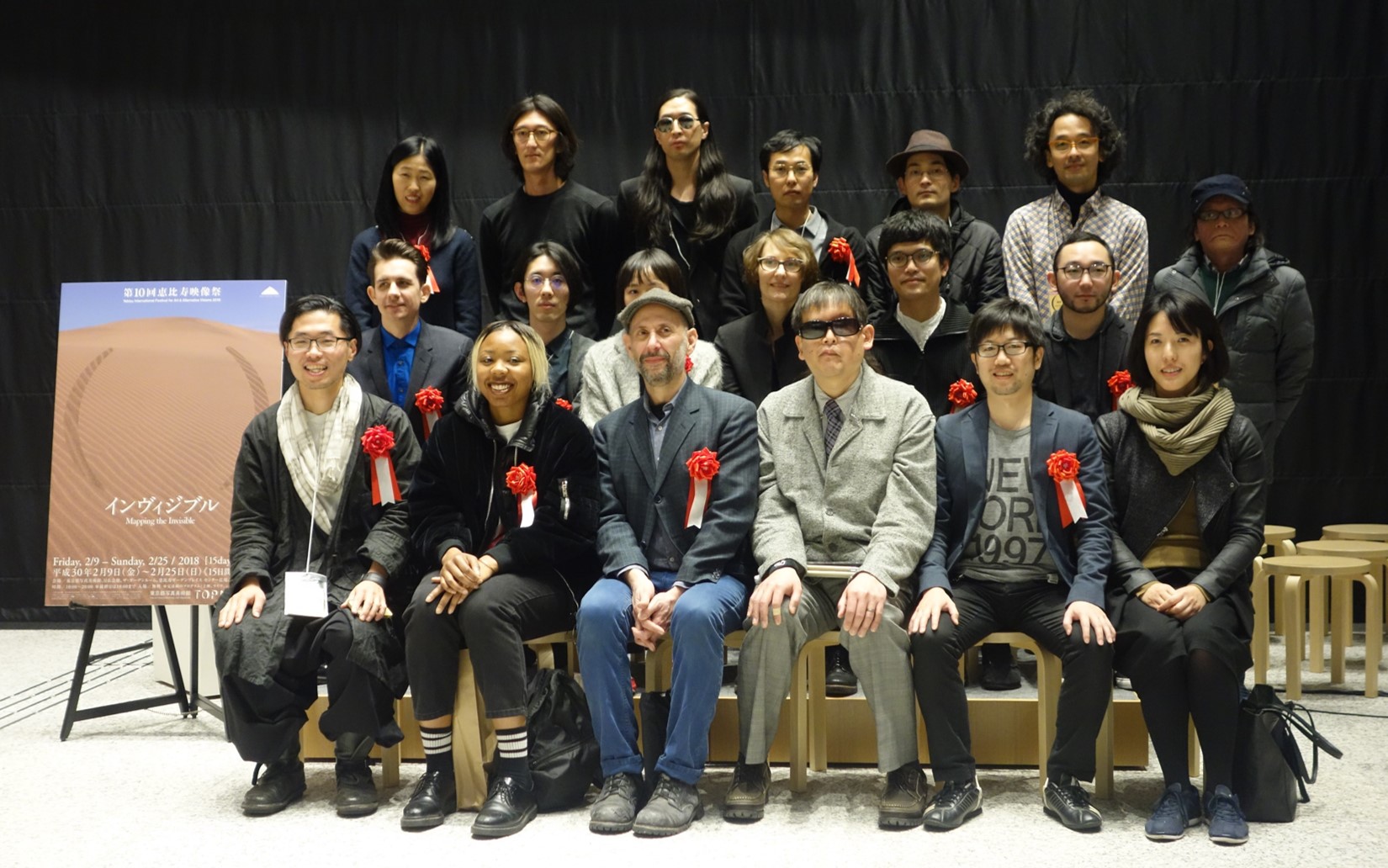 The Yebisu International Festival for Art & Alternative Visions 2018,
"Mapping the Invisible "
【Dates】 Friday, February 9 – Sunday, February 25, 2018 [15days / Closed Tue. 13, Mon. 19]
【Hours】 10:00 – 20:00 (Closed at 18:00 on the final day, Sunday 25th February)
【Venues】 Tokyo Photographic Art Museum, Maison franco-japonaise, The Garden Room, Center Square of Yebisu Garden Place, Related cultural facilities, galleries, etc.
【Admission】 Free  (Admission will be charged for screenings and other events with limited capacity.)
【URL】  www.yebizo.com/en