Taking on the world with a "citizen" opera
Many creators are thinking about how to use to showcase a range of Japanese culture this summer, but as an opera conductor, I want to use this piece to show the world the level of Japanese opera.
Opera, like kabuki theatre in Japan, was born around 1600, and both art forms have grown and developed along similar lines. Originally forms of courtly entertainment, in the 19th century both opera and kabuki came to be enjoyed by citizens, as they remain to this day.
Our programme this time sprang from the suggestion that our operas should be linked to the five continents represented by the Olympic rings. Last year's "Turandot", which is a Chinese story, was chosen to represent Asia, while this year, "Die Meistersinger von Nürnberg", set in the old German city of Nuremberg, was chosen to represent Europe. Meistersinger was first performed in 1868 – the first year of the Meiji era, and is a citizen opera in which the master craftsmen of the city sing passionately about the splendour of the arts. As a comedy it has a happy ending, and it even has some slapstick elements at the end of the second act. The chorus is very active, and the piece features hymns known to the common people. As an opera about the people, for the people, I thought it would be suitable for an Olympic year.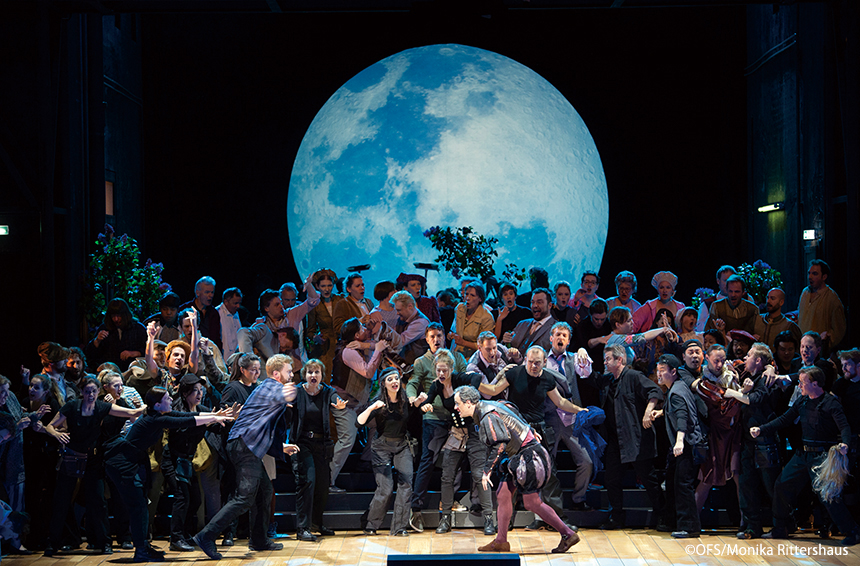 Listen like you're soaking in a hot spring
Wagner's operas have a reputation for being long, but one of the secrets of his music is that after listening for a certain amount of time, you begin to lose track of time. This opera is a story about music, asking how beautiful lyrics should be sung to beautiful melodies. As such, the music itself is easy to listen to – the sound swells, gradually changing the mood as it does so, so even beginners won't get bored of listening to it. Listen to the end and you will be overcome with emotion. Even if you do fall asleep, when you open your eyes, Wagner's music will still be calling to you. That might be a worthwhile experience in itself.
The story is very simple. Two youths fall in love at first sight, but in order to be together, the young man must pass a singing test and then win a singing competition. While many of the grown- ups get in the way, the noble-spirited mastersinger Sachs puts his own love aside to support the couple, and over the course of events the young man grows as a person and as a performer, and finally weds his love. "Meistersinger" has a famous overture, and its return in the finale, when the young man wins the singing competition and receives the crown, is deeply moving. If you listen to the end, you will truly understand why that overture is there. It will make you glad to be alive. That is the appeal of "Meistersinger". If you can soak up Wagner's music like you would soak in a hot spring bath, I'm sure it will bring you happiness.
Olympic Legacy: Tokyo Metropolitan Symphony Orchestra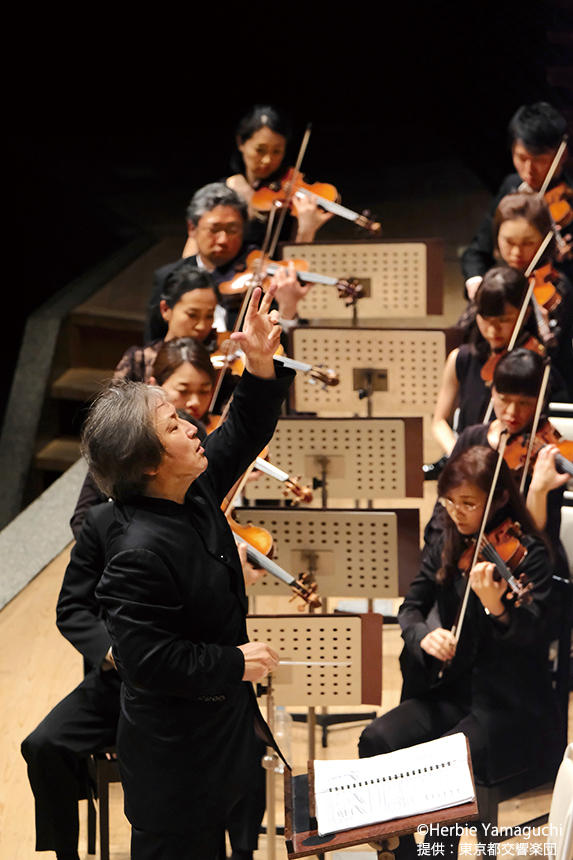 In the pit for this event is Tokyo Metropolitan Symphony Orchestra, formed in 1965 after the 1964 Tokyo Olympics. I think it's very important that this orchestra performs "Meistersinger" as part of the 2020 cultural initiative. It's been over 50 years since its establishment, and of Japan's orchestras it has the most European sound, making it the perfect choice to perform Wagner. Soon after this performance, the Tokyo Metropolitan Symphony Orchestra has been invited as the first Japanese orchestra ever to perform in the Edinburgh International Festival, which shows the esteem it has earned worldwide.
This production is an international collaboration between Tokyo Bunka Kaikan, New National Theatre, Tokyo, Salzburg Easter Festival and Semperoper Dresden. As the director, I think this is an ideal situation. We have a cast of world-leading singers, including Thomas Johannes Mayer in the role of Sachs. I am also greatly pleased to have some of Japan's leading singers in the ensemble. The chorus is a major highlight of this piece, so please look forward to that.